What "Shelter in place" means for us
On March 16th, six counties in the Bay Area issued a "shelter in place" call, effective at midnight. This comes in response to COVID-19, which has been a growing concern in public consciousness since it was first reported on at the end of 2019. According to the article, under this call:
Residents in San Francisco, Santa Clara, San Mateo, Marin, Contra Costa and Alameda counties should stay inside and away from other people until April 7th.

All businesses not deemed "essential" must send workers home. Groceries, pharmacies, hardware stores, and restaurants (takeout only) may stay open.

Taxis, public transit, and BART will run for essential travel and airports will stay open.

Residents may go outside, walk, exercise, provide care for loved ones, drive to the grocery store, alone or with one person. People may not gather in groups (in Santa Clara this means gatherings of 35 people or more, this number may vary by county) and all "non-essential" travel is banned.

Children may attend daycare and centers may stay open, but children must be kept in groups up to 12. They must stay with the same group of children every day.
Our office is affected by this directive. We appreciate our community's support as we make changes to our workflow in order to follow the call and take precautions. Our first priority is the health and safety of our employees and our community. This means that, for now, you might experience delays in book orders. Our distributor Small Press Distribution is impacted by the Shelter-in-Place call as well, and we are working diligently to find solutions. Please email them if you have any questions about your orders.
We want to thank you so much for your support through these tough times and wish you well for these next few weeks.
our recommendations
Suggestions from the CDC and the New York Times are:
Wash your hands (with warm water, soap, and for 20 seconds).

Avoid touching your face, and stay 5-6 feet away from someone who is dry coughing, sneezing, etc.

Cancel any unnecessary travel.

Make a plan and share it with your loved ones.

Stock up on enough medications, food, and household supplies for two to three weeks.
Social distancing is also an important action that we can all take in this time and is what is called for in the Shelter-in-Place directive. By socially distancing ourselves, we can "flatten the curve," or lower the number of people who contract COVID-19 in a short time, instead spreading out infections over a longer period of time, such that hospitals, medical supplies, and ventilator equipment are not overwhelmed beyond their capacity, resulting in more suffering and a higher mortality rate. This is why many events have been cancelled or rescheduled, offices are moving to working remotely, and many businesses are closing shop until further notice.
Social distancing can be hard. Here are just a few ways to take care of yourself in this time: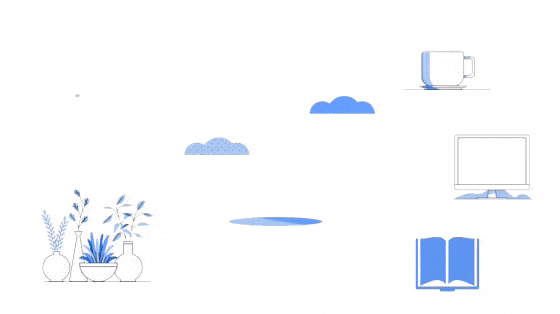 We also recommend reading! Aunt Lute has 13 titles available in ebook form. Catch up on the reading you've been meaning to do and check out our books at the links below!
A Simple Revolution: Amazon, B&N Nook, Kobo
Choctalking on Other Realities: Amazon, B&N Nook, Apple iBooks, Kobo
Flesh to Bone: Amazon, B&N Nook, Apple iBooks, Kobo
Good Girls Marry Doctors: Amazon, B&N Nook, Kobo
Junglee Girl: Amazon, B&N Nook, Apple iBooks, Kobo
Me as Her Again: Amazon, B&N Nook, Apple iBooks, Kobo
Miko Kings: Amazon, B&N Nook, Apple iBooks, Kobo
El Mundo Zurdo: Amazon, B&N Nook, Apple iBooks, Kobo
Radical Acts: Amazon, B&N Nook, Apple iBooks, Kobo
Shell Shaker: Amazon, B&N Nook, Apple iBooks, Kobo
Teacher at Point Blank: Amazon, B&N Nook, Kobo
Woman Who Owned the Shadows: Amazon, B&N Nook, Kobo
It is in times of hardship and confusion that reading offers us all a greater connection with what it means to be human. Aunt Lute has always valued the way that reading bonds us all and brings us a profound understanding of our shared experiences. Now more than ever, read, read, read.
how you can help
We know that staying home is a luxury and a privilege. There are many people who aren't able to. We encourage you to take the time to be kind to healthcare professionals, grocery store employees, caregivers, emergency responders, post office staff, domestic workers, utility providers and many more people who are putting their lives at risk to deliver resources to the general public and vulnerable populations. If you employ a babysitter or housekeeper, consider paying them "PTO" if you are able. If you order takeout from a restaurant, consider tipping.
With anti-asian sentiment emboldened because of this outbreak, many small businesses owned by people of Asian heritage are taking a hit in other major cities and nationwide. Please consider spending your money at your local Asian-run business.
The Indigenous and Native communities on reservations are also at higher risk. The Salt Lake Tribune reported, "The other is that our health care systems are really not in place, nor do we have experts, as physicians and nurses that know or are familiar with this kind of foreign virus," [Dean Seneca, longtime employee at the CDC Office for State, Tribal, Local and Territorial Support] said. "I just wanted to make it clear that we are not ready for this. We really are not ready for it now."
Allen Sallaway, aka @Lilnativeboy on Instagram, says that the Navajo Nation and hundreds of other tribes are often living in intergenerational households without water and facing food insecurity with grocery stores many hours away. He has provided this link to assist Navajo and Hopi families affected by COVID-19.
There is not much information about how COVID-19 is impacting our Native communities in the area like the Ohlone, but if you have the funds, donating to the Native American Health Center is a great way to support. They have locations in San Francisco, Oakland, Alameda, and Richmond.
The unhoused and homeless community is also at risk and needs assistance. Please consider donating to your local shelter or center. We appreciate all the work that East Oakland Collective has been doing for the unhoused community in the East Bay and they have provided a link to their wish list of things they want to distribute to these families and communities.
POOR Magazine has also collaborated with United Front Against Displacement to hold Healing Days for the homeless. The next one is tentatively set for March 25 in West Oakland and they are asking for supplies such as:
Hand sanitizer

Paper towels

Clorox and lysol

Gloves

Face masks

Soap

Tents

Sleeping Bags

Clorox Wipes

Other Non-Toxic Solutions like Vinegar

Healing Tinctures

Energy C - and other healing /immune system enhancers-

Folks who are willing to bring a massage table and other healing techniques to this day-
You can come drop off these donations at Homefulness any time before March 25. Please consider donating to their organization and email deeandtiny@poormagazine.org to get involved.
And lastly, we encourage those who can to donate to us, Aunt Lute. Small businesses and nonprofits are going to struggle in this time, and if you have been impacted at all by any of the important texts we have brought to the public, please let us know and show your support.
thank you again and please take care!